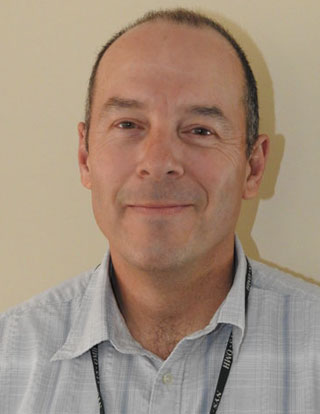 Work Location
Hutchings Psychiatric Center (Chief Psychologist)
How did you become interested in the field of Psychology?
Undergraduate "Psychology 101" class – from then on, I was hooked.
Briefly describe your area of specialty:
My degree is in Child Clinical Psychology. In recent years, I have focused a great deal on Dialectical Behavior Therapy.
Based on your specialty, what is one piece of advice for our readers?
Don't give advice. But, since you asked, try cultivating a dialectical world view; i.e., an appreciation that no one holds the absolute truth.
Can you provide a recommendation for how our readers can begin to implement your piece of advice?
Whenever the word "but" comes to the tip of your tongue, replace it with "and."
Tell us something fun about you: If you weren't a psychologist, what would you be?
Probably a math teacher. ("What fun!!!") Okay, how about professional cribbage player; lots of fun (and money) to be had there.
If any of our readers would like more information, Dr. Thomson can be contacted by e-mail at Brian.thomson@omh.ny.org