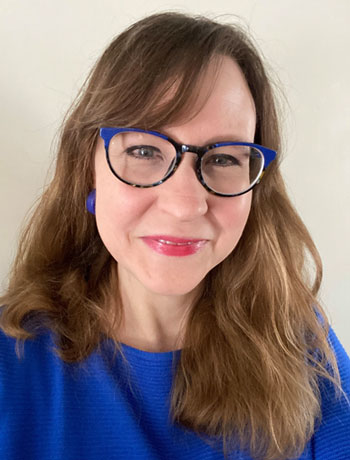 Work Location
Colgate University, Department of Psychological and Brain Sciences
How did you become interested in the field of Psychology?
I had to write my first term paper in seventh grade, and while all the other kids were writing about normal topics like whales or Hungary, I wrote mine on Freud and psychoanalysis because I had found a children's book on that topic at the library. I became instantly hooked on psychology. My interest wavered when I took Introduction to Psychology my first year in college because we weren't discussing clinical cases and were covering horrible topics like Harlow's monkeys instead. But I stuck it out and came to love the field, and now I get to teach my own students about Freud!
Briefly describe your area of specialty:
I am a professor at Colgate, where I teach our large Introduction to Psychology course, as well as courses in personality, developmental psychopathology, and therapy. My research program focuses on personality development in children, adolescents, and young adults, as well as the development of personality disorders in young people. I am fascinated by how our personalities show continuity over time, affect our life outcomes, and yet change in response to new experiences. And, more recently, I have become interested in what I have taken to calling "existential traits"—individual differences in how we manage the existential challenges we face as humans, including the inherent uncertainty of life and the responsibility we feel for making good choices. The ways that we navigate these existential issues affect our well-being and risk for depression and anxiety.
Based on your specialty, what is one piece of advice for our readers?
It is a good idea to get comfortable with uncertainty, given that we can predict and control much less in life than we might want to. The pandemic has been a stark reminder of this fact. Plus, when we can tolerate uncertainty, we open ourselves up to new possibilities for growth since it is our terror of uncertainty that typically prevents us from trying new things.
Can you provide a recommendation for how our readers can begin to implement your piece of advice?
Here is an article I wrote on tolerating uncertainty for the Colgate Magazine.
Tell us something fun about you: If you weren't a psychologist, what would you be?
When I was younger I could never have imagined myself in the world of business; but it turns out that I love working with other people to solve problems and create new things, so now I could imagine enjoying working in a company whose mission was meaningful to me.
Readers can contact me at rshiner@colgate.edu.